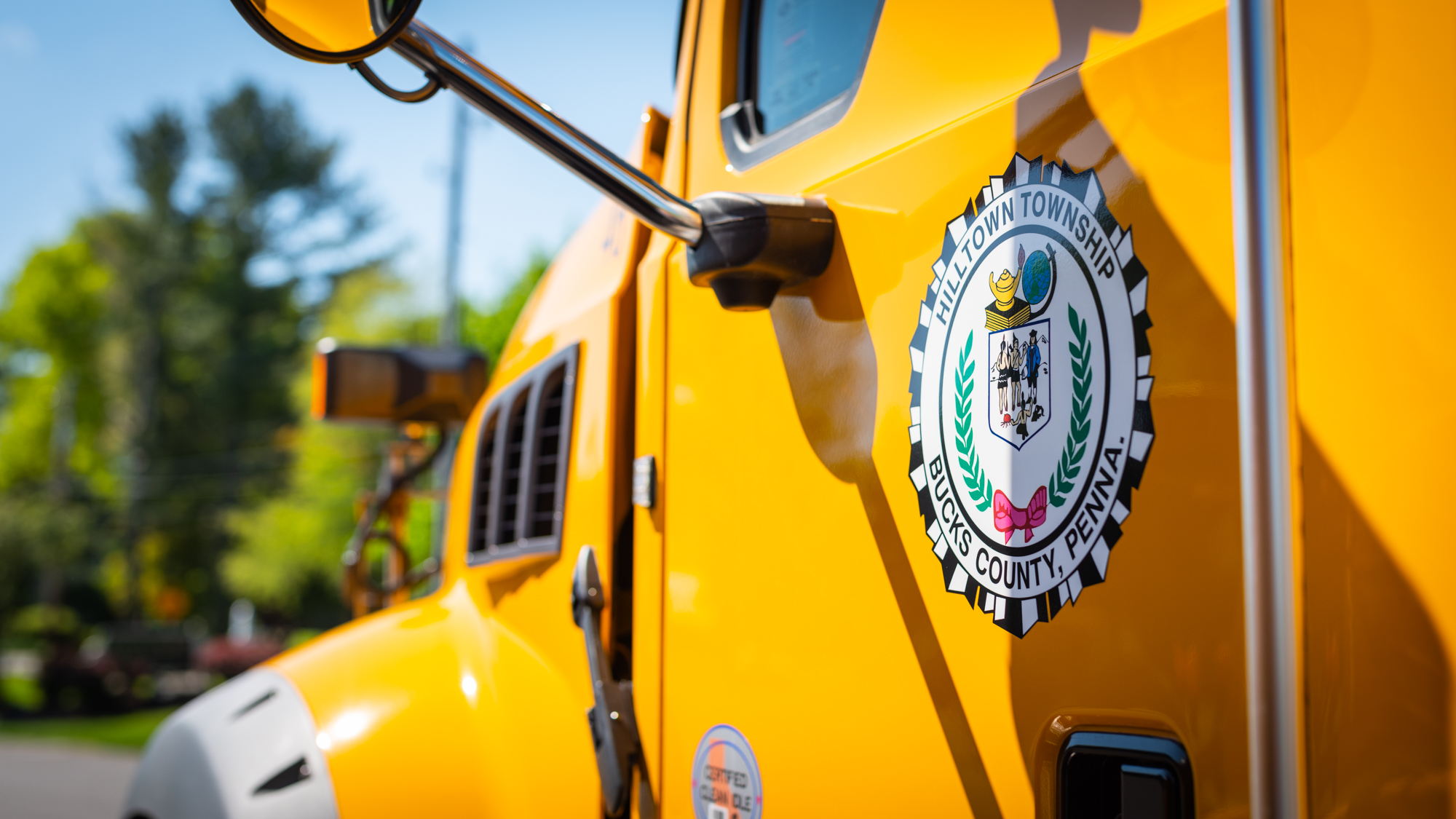 The Public Works Department of Hilltown Township consists of Director Thomas "Tommy" Hess, & ten full-time employees. The department is responsible for sustaining the infrastructure of Hilltown Township.  Responsibilities are diverse and complex, covering all four seasons. The ten person crew is responsible for maintaining over 90 miles of roadway, which consists of but not limited to paving/plowing/salting and patching. They are also in charge of maintaining our parks, storm drains and inlets, mowing, leaf collection, tree trimming, recycling, maintenance of all the equipment used to do the various jobs, and the maintenance of both the public works and the administration buildings. 
Telephone & Email Directory
| Name | Title | Telephone |
| --- | --- | --- |
| Thomas Hess | Director of Public Works | (215) 453-6000 x230 |
| Jon Arnold | | (215) 453-6000 x219 |
Roads
Snow Removal
The goal of the public works department is to efficiently and safely remove snow and ice from Hilltown Township roadways. Below is a list of ways you can help with keeping the community safe for others.
Do NOT shovel or blow snow into the street or across the street
Clear fire hydrants by your homes
Clear a path for the children to get on the school bus, if applicable
Clear sidewalks
Move vehicles off snow emergency streets. (View snow emergency roads)
The Township will not be liable for the replacement of property if damaged by a Township plow if the property is in the right-of- way and the weight of the snow off the plow is what damaged the property. Please call Tom Hess at 215-453-6000 ext. 230, if you feel that the above statement was not what happened.
Please refer to the Snow/Ice removal ordinance #2007-003, Snow Emergency Ordinance # 2016-004 for more information regarding snow & ice rules in the Township.
Storm Drains & Inlets
Maintaining the storm drains and inlets of debris throughout the Township is an enormous task. Only rain water belongs in the storm drains. Residents can help by removing any debris that collects around or on the inlets.
Leaf Collection Guidelines
Leaf collection start dates are approximate and weather dependent, however, the end date for leaf pick up is when the first snow falls. Leaf collection is on Township roads only, (view a list of Township roads). Leaves should be place as close to the road as possible but not in the road. Do not mix brush, branches, grass clippings or seed pods with leaves.
Yard Waste Center permanently Closed
Hilltown Township  yard waste drop off center has permanently close. (View Ordinance #2019-001)